It's easy to get stuck in a style rut, you find something that works for you and you go with it year after year. Obsessed with a favorite pair of shoes or a favorite color, and you keep buying the same thing. The style rut I tend to find myself in is the No color zone. Sticking with blacks, whites, and grey tones.
Color harmony can be much easier then we all make it. Here's a foolproof way to upping your style without any reference to the color wheel.
It's time to break out of the norm and add more color. People go overboard with rules, color charts, and seasonal colors, when in reality It doesn't have to be that hard. It's possible to look fashionable, use color, and always be matching. It's called the One Color Rule simply means to take one color and pair it with neutral colors. So simple!
So lets break it down: Your neutral colors typically consist of these 5 colors:
White

Black

Grey

Navy

Brown/Cream/Tan
Then you add a splash of color to them (just 1 color- don't go crazy) and that's it!
It's so incredibly simple but it works all the time- Lets take a look at Mens fashion week to prove my point:
It seems like alot is going on here- but each model is wearing neutral colors with an accent color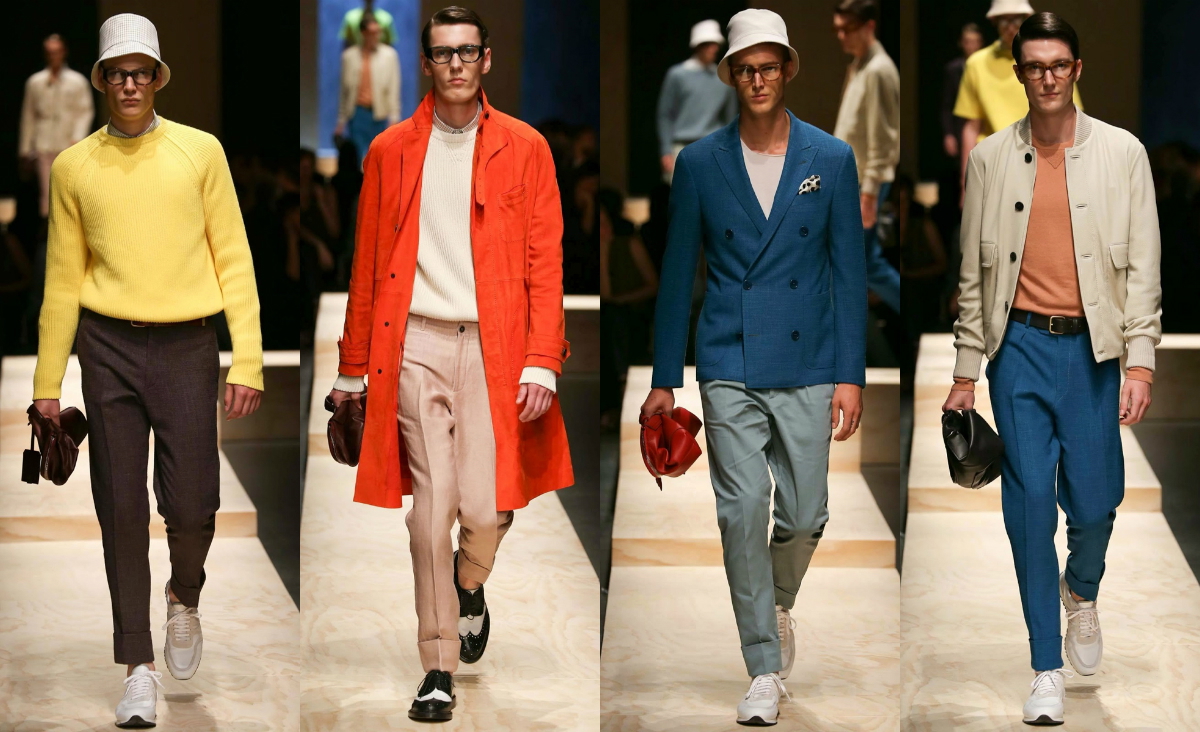 And this one...
As you master that trick you can add more colors and designs.
Want more? Be sure to check out Axiom Male on Twitter, Facebook, and Instagram at @AxiomMale .